YOU ARE HERE: zharth.net / My CDs
---
My CD/Music DVD Collection!!!
NOTE: CDs that I want, but do not yet own, have asterisks around them! Everything else I currently own.
(So if you decide that for some reason you wanna buy me a cd or music-related dvd, look for the entries with asterisks and follow the link!)...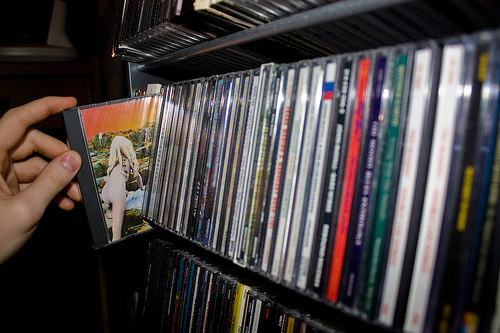 Featured Artists:
Black Sabbath | Bloomfield, Michael | Buchanan, Roy | Bonamassa, Joe
Cream | Cyrus, Miley | Deep Purple | Doors, The | Dylan, Bob | Fleetwood Mac | Hendrix, Jimi
Joplin, Janis | Led Zeppelin | Petty, Tom (Tom Petty & The Heartbreakers) | Pink Floyd
Rolling Stones, The | Runaways, The | Ten Years After | Trower, Robin | Vaughan, Stevie Ray
Who, The | Winter, Johnny | Yardbirds, The | Yes | Young, Neil
Genres:
Post-Rock/Ambient/Instrumental/Atmospheric/Doom Metal | New(er) Music | Blues | Classic Rock
---
Post-Rock/Ambient/Instrumental/Atmospheric/Doom Metal
---
New(er) Music
---
Blues
---
Classic Rock
Rock Festivals/Various Artists/Soundtracks

---
Allman Brothers Band, The
---
Big Brother & The Holding Company
Butterfield, Paul (The Paul Butterfield Blues Band)
---
Cold Chisel
**[1978] You're Thirteen, You're Beautiful, and You're Mine (Live)**
Cradle (featuring the Quatro sisters)
Creedence Clearwater Revival
Crosby Stills Nash & Young
---
---
---
---
Green, Peter (Splinter Group)
---
---
---
---
---
---
Marino, Frank (Frank Marino & Mahogany Rush)
Mayall, John (John Mayall's Bluesbreakers)
---
---
---
Pleasure Seekers, The (featuring the Quatro sisters)
---
Quicksilver Messenger Service
---
---
Sensational Alex Harvey Band, The
**[1977] Fourplay**
---
Thorogood, George (George Thorogood & The Destroyers)
---
---
---
---
---
---
---