YOU ARE HERE: zharth.net / Zharth's Music Log / Week 30 (Love You Live)
---
Zharth's Music Log
Week 30: Love You Live
---
Preface: In the spirit of Valentine's Day, this week we'll listen to some love songs, with a twist - they'll all be live! So cuddle up with your lover, and if you don't have one, I sympathize - but look on the bright side, you don't have to put in a large effort to impress anyone! Besides, when you've got noone else, there's always time to love yourself!
---
Monday (2/11/08): The Yardbirds - Crying Out For Love (Live) [Live At B.B. King Blues Club, 2006]
Comments: This is my favorite new song from The Yardbirds comeback album, Birdland, here performed live at the B.B. King Blues Club in New York City, featuring hotshot young guitarist Ben King. Time is far removed from their days in the sixties with Eric Clapton, Jeff Beck, and Jimmy Page, but they can still put on a good show, and still have a knack for picking out promising young guitarists!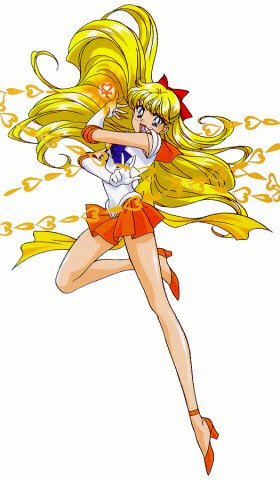 Tuesday (2/12/08): Janis Joplin - Cry Baby (Live) [Festival Express, 1970]
Comments: From the innovative Canadian Festival Express tour, where the featured artists traveled between destinations on a special train, where they could actually get a chance to hang out together and party, this is one of Janis Joplin's most heart-wrenching performances. Janis was known for her strong, soulful voice and her ability to really belt out the blues with passion. In her short career, before meeting an untimely death, she was the leading lady of the burgeoning rock world.
Wednesday (2/13/08): Stevie Ray Vaughan - Ain't Gone 'N' Give Up On Love (Live) [Live Alive, 1986]
Comments: I think the title of this song reflects my feelings accurately. I've loved and I've lost, and some people get discouraged and give up on love, but I've experienced enough to know the positive power that love can have, and even if it's hard to find a decent mate, I'm not about to stop looking.
Thursday (2/14/08): Fleetwood Mac - Rattlesnake Shake (Live) [Live At The Boston Tea Party, 1970]
Comments: I think this track pretty much speaks for itself. But if not, here are Peter Green's own words on the subject: "It's all about a sad case of our drummer, Mick Fleetwood, having to go two years, ladies and gentleman, without a little bit of you know which. Two years, he went without it. And, during that time, he did indulge in a bit of self-styled psychedelic hand-shaking. So I'm sure all the men will appreciate that it does always seem to come down to a time where you've got to do the rattlesnake shake." Happy Valentine's Day.
Friday (2/15/08): Joe Bonamassa - If Heartaches Were Nickels (Live) [A New Day Yesterday Live, 2001]
Comments: This track is from the fantastic live album with the same title as Joe's solo debut, A New Day Yesterday - the album that got me hooked on Bonamassa (the live one). Though I have most of Bonamassa's ever-growing catalogue, that debut album still evades my collection, largely because I figured I already had the live album, so what's the rush, you know? Well, I was listening to a version of today's song on a Leslie West album compilation titled Guitarded, and I was shocked to notice that Joe Bonamassa was playing on that very track! I did a little reconnaissance, and I discovered that that was the same version on Joe's debut album, and that Leslie West (and Gregg Allman, too) were guests on that track. Amazing to make that connection after thinking they were unrelated! I might be the richest fool, but baby, I still wouldn't have you.
Saturday (2/16/08): Ten Years After - Love Like A Man (Live) [Live At The Fillmore East, 1970]
Comments: It's a shame Ten Years After isn't as well known as bands like Led Zeppelin and The Rolling Stones, because they have plenty of tracks that would feel right at home next to the songs of those other bands. If you're lucky, you might hear the single I'd Love To Change The World, or the mind-blowing I'm Going Home performed at Woodstock. But that's it. Too bad, because you'd miss fantastic songs like this one, which revolves around a simple but killer blues riff not unlike Zep's How Many More Times. And Alvin provides the pure feel, with the voices of both his guitar and vocal chords. All systems go.
Sunday (2/17/08): Eric Clapton - Eyesight To The Blind/Why Does Love Got To Be So Sad? (Live) [Crossroads 2: Live In The Seventies (Box Set), this track recorded 1975]
Comments: From the awesome Live in the Seventies Box Set, here's an extended live jam on the blues Eyesight To The Blind, which eventually transforms into Why Does Love Got To Be So Sad?, a pressing song that was featured on the Layla album (the best collection of love songs ever recorded). Carlos Santana joins Eric Clapton on this live jam, making for an exciting performance.
---